VISUAL ARTITS
Artist Statement
Taide on kieli, jota rikastutetaan uusilla kokemuksilla ja kohtaamisilla.
Nuo kokemukset ja kohtaamiset ikuistan taiteeksi.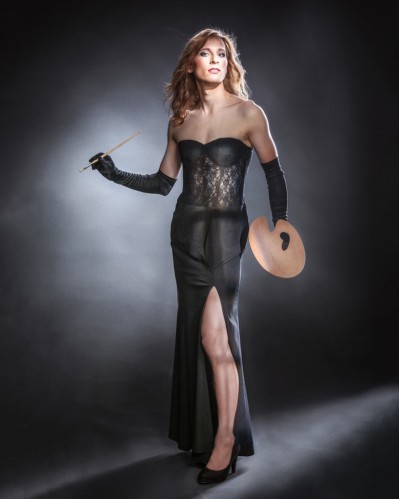 Maalauksissani muoti ja naiskauneus näyttelevät pääosaa akvarellien kaikissa väreissä ja sävyissä. Kauneus on rohkeutta, rohkeus ihailtavaa. Pääasiassa olen ihailija, mutta joskus haluan vaihtaa rooleja. Yksityisnäyttelyissäni pukeudun avajaisiin hemaisevaksi Lady Cerezaksi, joka on osa maalauksieni sarjaa. Tämä kuuluu performanssiin, jossa elän ikuistamani hahmot todeksi.
Akvarellien lisäksi teen myös sarjakuvia, joissa minua kiehtoo mahdollisuus toteuttaa paperille suurta elokuvaa.
---
In my work, there are often female characters whose gaze is generally aimed somewhere in the distance. Beauty and sensualness are the main themes of my works with the utilization of the optical illusion. My works often apply the mix of classic and cartoon- drawing styles.
For me, the most important thing as an artist is to create works to which viewers will be able to take part. It is fabulous to get those people interested in art, who never go to art exhibitions. As an artist, I actively try to reach audience outside the people already interested in arts.
email. ahonen12(at)gmail.com
https://www.instagram.com/ms.cereza/?hl=en